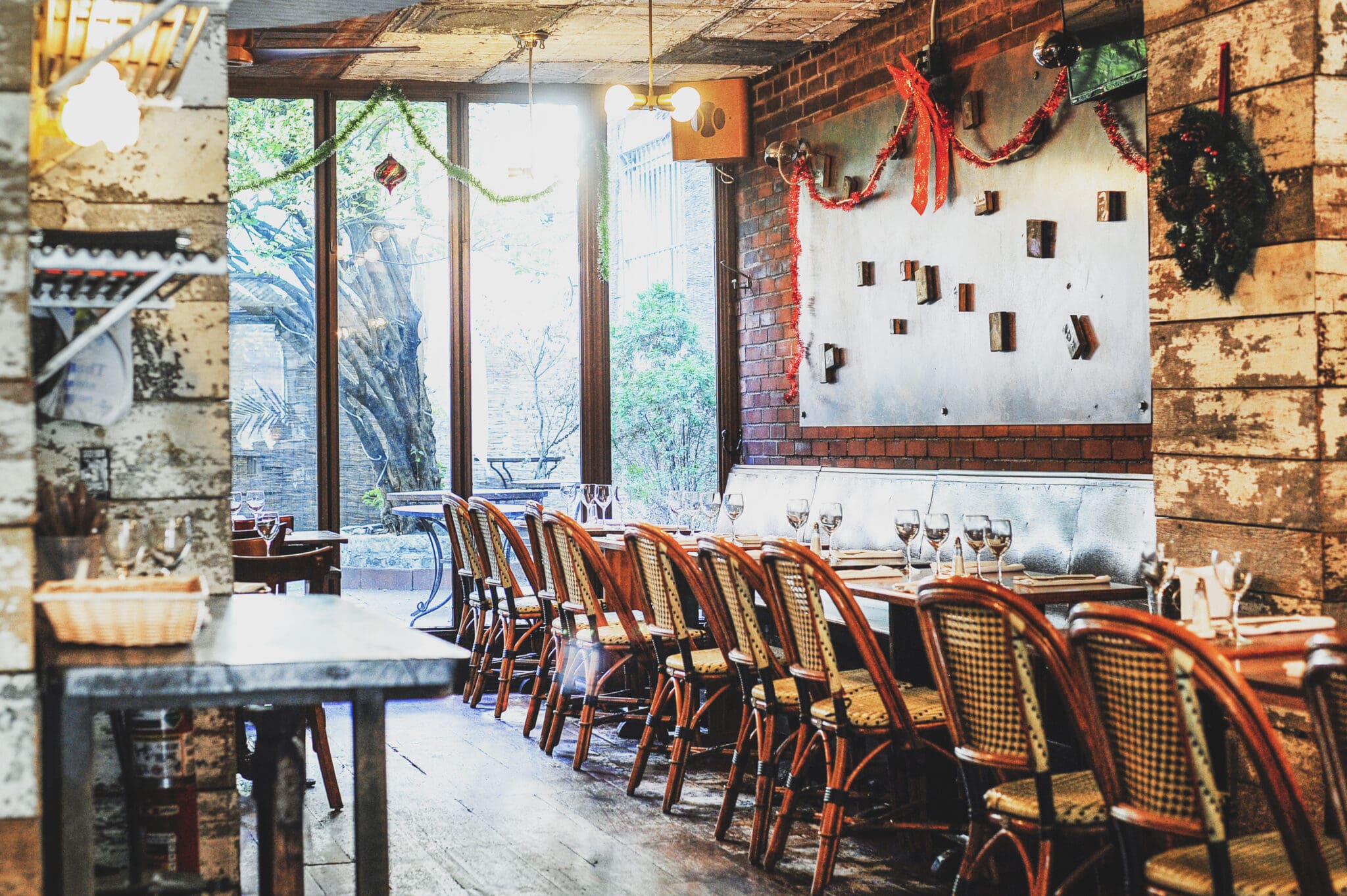 Since Bacchus inception on April 17th, 2003, the bistro has been an integral part of our operations. Expect to be charmed by an aura of accentuated Eurocentric energies from the moment you step inside, either through our friendly staff or an atmosphere bustling with patrons, wine pours & classic to contemporary French dishes. Amid much fanfare, the bistro's exposed red brick & hardwood floors, among other pristine features, beckons for an intimate setting. With its "cul de sac" facade, the bistro leads to an alluring outdoor garden where a plethora of vows have been ceremoniously exchanged "pun intended!!"

The Dining room is our latest innovative architectural design that was completed around 2022. The idea was to recalibrate and focus more on innovative recipes while having the space to complement our commitment to food innovation. The dining room is the epitome of the black-tie event; it's a picturesque space designed for those who love to entertain. It resembles elegance and sophistication but, most importantly, reflects our core objectives as a neighborhood restaurant. It is perfectly secluded with access to our second garden & an en suite lavatory.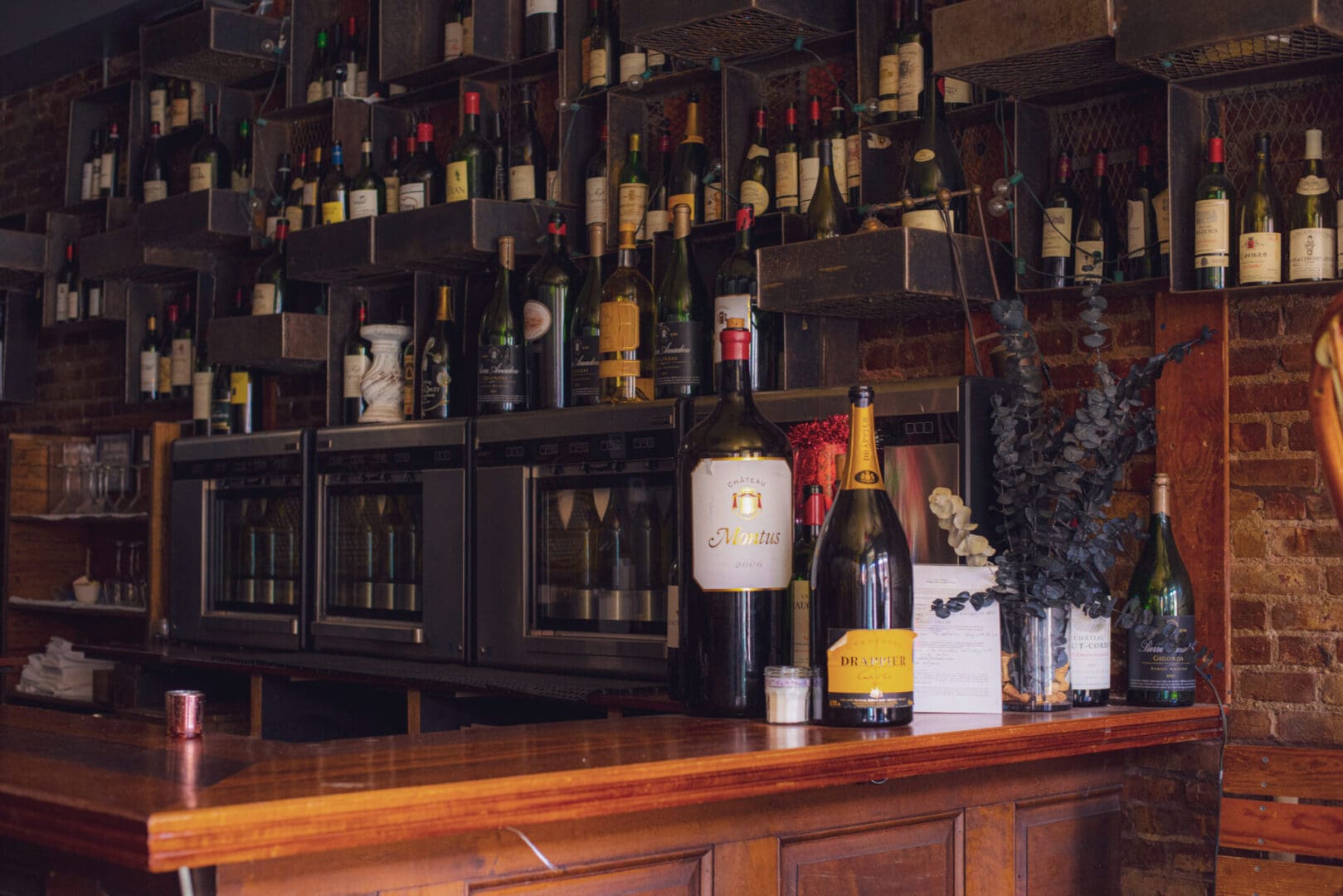 Adjacent to the bistro, the wine bar opened in the summer of 2015, and its traditional role is to showcase our illustrious, extensive but not meant to intimidate wine selection. Wines include all major regions from France but with a focus on sustainable wine practices that place biodynamic & organic as their templates. Expect an array of wines by the glass in which the temperature was curated to perfection. The French doors that open inward allow for one to soak up the natural sunlight from inside or while sitting on the terrace while cooling off to a glass of rosè or aperitif. The Wine bar, in its ambiance, purveys for a much deeper connection, from the abstract art on the wall to the bottles that each tell a special story to the many individuals over the years.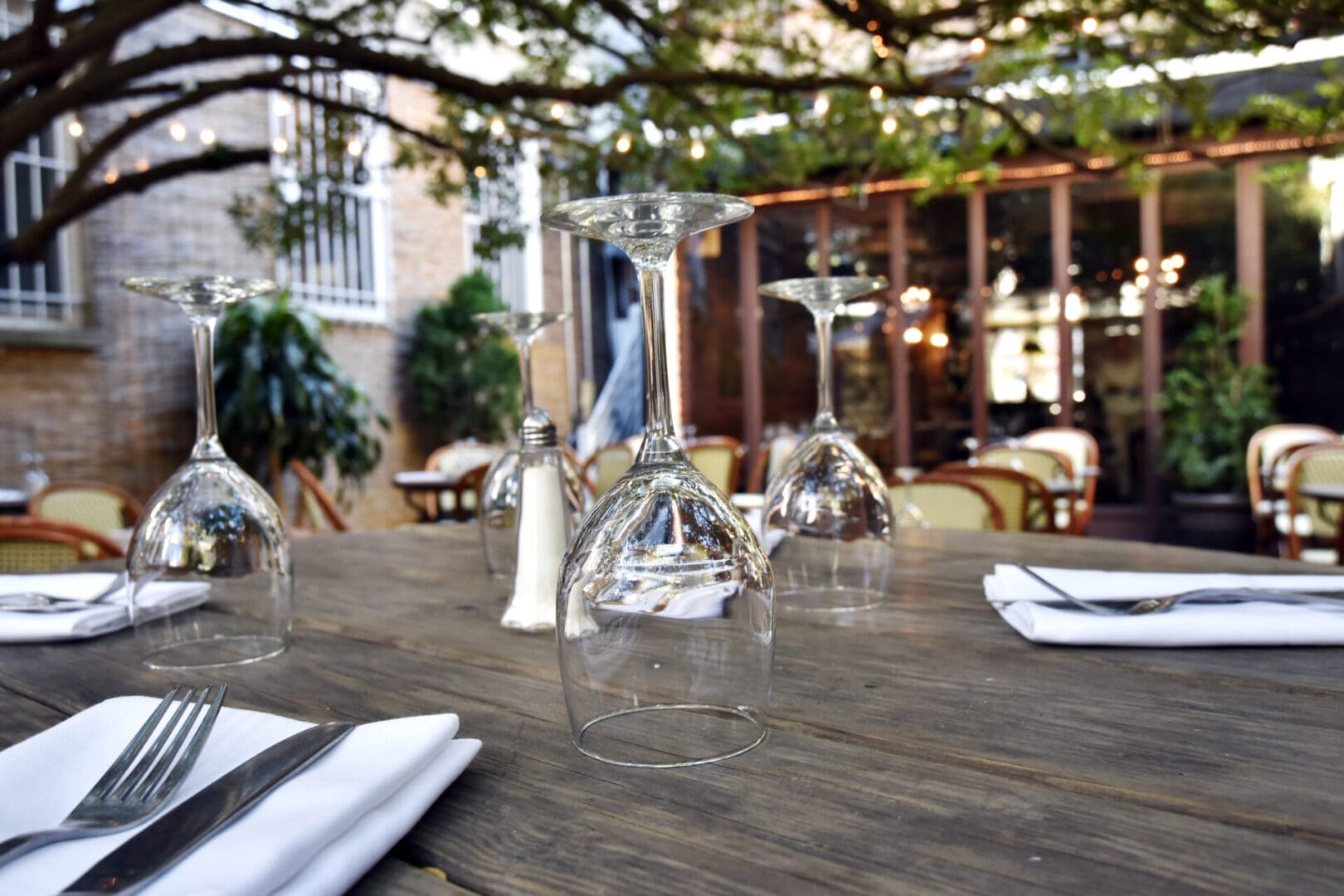 Whether you visit Bacchus for a romantic dinner for two, a fun gathering of friends, or a special celebration such as a wedding, anniversary, or birthday, Bacchus is sure to uphold its excellent reputation for great food, wines, and ambiance.

Jess Z.
Customer
Love the hanger steak! The restaurant got good vibes too, the French snail is a must try too!

Yan G.
Customer
Great food, good ambience, coming back definitely, good crowd!
Will come back
French and american!

Jessica T. (Elite 2022)
Customer
One of my favorite restaurants in the area by far. Charming atmosphere and amazing food!
Interested in making a large party reservation or holding a private event? Drop us a line, and we'll talk.
Mon to Sun: 5:00 PM to 10:00 PM
Sat & Sun Brunch: 12:00 PM to 4:00 PM